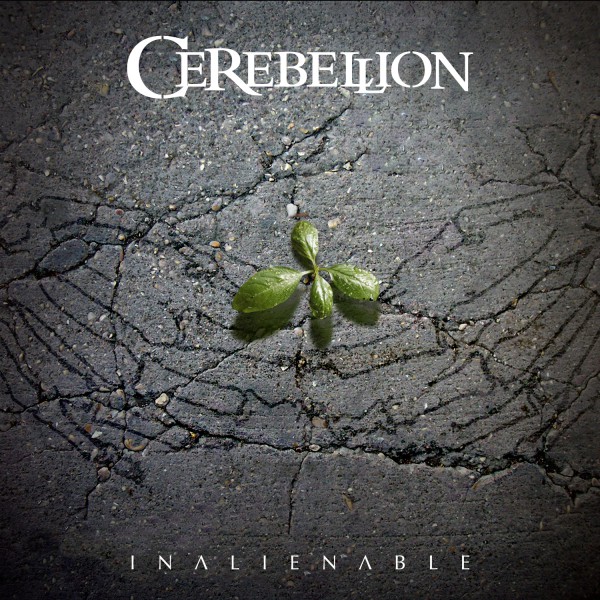 Before we completely close this chapter of Cerebellion and begin the next, we want to take one last look-back at our debut album Inalienable and some of the mind-blowing accomplishments that came from it. But first, we want to thank everyone who was involved with Cerebellion in any way throughout this very special time in our lives, from the making of the album, through the two years of supporting shows, all the way until Joe's farewell show. You know who you are…thank you all so much!
Here are some of the highlights that came from the release of Inalienable:
• Unsolicited feature on iTunes' "New and Noteworthy" Metal albums upon release.
• Rated 4.5 out of 5 stars on iTunes by Listeners
• Heavy airplay on The Rock Station 107.1FM for "Just Under The Surface" (again unsolicited)
• Cerebellion was on their Top 10 Most Requested List for over a month alongside bands like Metallica, Avenged Sevenfold, Mastodon & Korn (Yes, our heads exploded)
• Sold copies of Inalienable throughout the US and in several countries all over the world
• Nomination for "Best Metal Newcomer of 2010" from Metalunderground.com (one of the top Metal/Hard Rock music blogs)
• Three #1, two Top 10, and eleven Top 40 finishes voted for by random listeners on MTV's Ourstage.com monthly Music Video and Song competition.
• Two-page feature in Alternative Revolt magazine
• OC Weekly's Beat Blvd. named Cerebellion one of their favorite bands of 2010
• Unforgettable shows throughout California and Las Vegas, including the insane House of Blues & Galaxy Theater shows
• Becoming close friends and getting to play with some of the most incredible bands from So Cal, Nor Cal, and throughout the country
• Four amazing music videos for "Just Under The Surface", "Breach of Security", "Not the Final Destination" and the title track "Inalienable"
• Making an album that was deeply from the heart, one that we enjoy listening to and are proud to share with the world
As we look forward towards the future we are excited for the music that will be created, the shows that will be filled with energy, the new friends to be made and the old ones to reminisce with. The next chapter has already begun as we start to write new music to share with the world. With all of your continued support the next stage of the Cerebellion will prove to be great. We love you all and thank you for continuing to spread the word.
/wp-content/uploads/2019/10/Cerebellion-Web-Logo_340x66.png
0
0
Cerebellion
/wp-content/uploads/2019/10/Cerebellion-Web-Logo_340x66.png
Cerebellion
2012-09-11 16:27:52
2012-09-11 16:27:52
A LOOK-BACK AT INALIENABLE